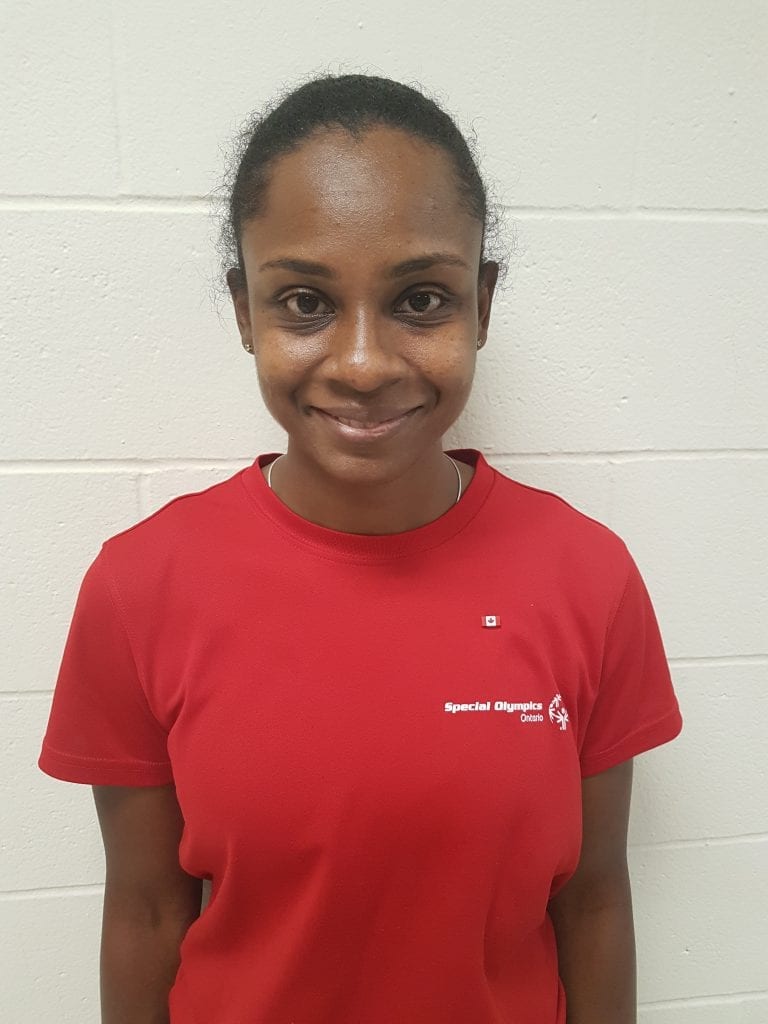 Sport: Snowshoeing
District: GTA
Community: Toronto
What other sports do you participate in? Track and Field, curling, and bowling
What do you hope to accomplish while competing at the National Games? To be the best that I can and have fun doing so.
Describe your most memorable sports accomplishment with Special Olympics. My most memorable sports accomplishment would be representing team Canada at the 2011 World Summer Games in Athens, Greece where I won gold in both the 100m and 200m sprints.
What other hobbies or activities do you do? Apart from watching T.V, reading, doing puzzles, I love volunteering at the Bradford Valley Nursing Home where I prepare bibs and utensils for the elderly, and have them wear my medals.I am also an ambassador for Special Olympics formally and informally where I tell people about my accomplishment and benefits as an Special Olympian.
Who is your hero? And why? My parents are my hero for loving me unconditionally and not giving up on me when the medical establishment did. They are always encouraging me to try new things and would drive me to all my activities.
How would you like to say thank you to our sponsors? Sponsors are a very important part to a Special Olympian's life.Without your support we are not able to achieve our dreams of becoming independent and contributors to our communities and our families. Today men and women with an Intellectually Disability are being viewed as equals in society.