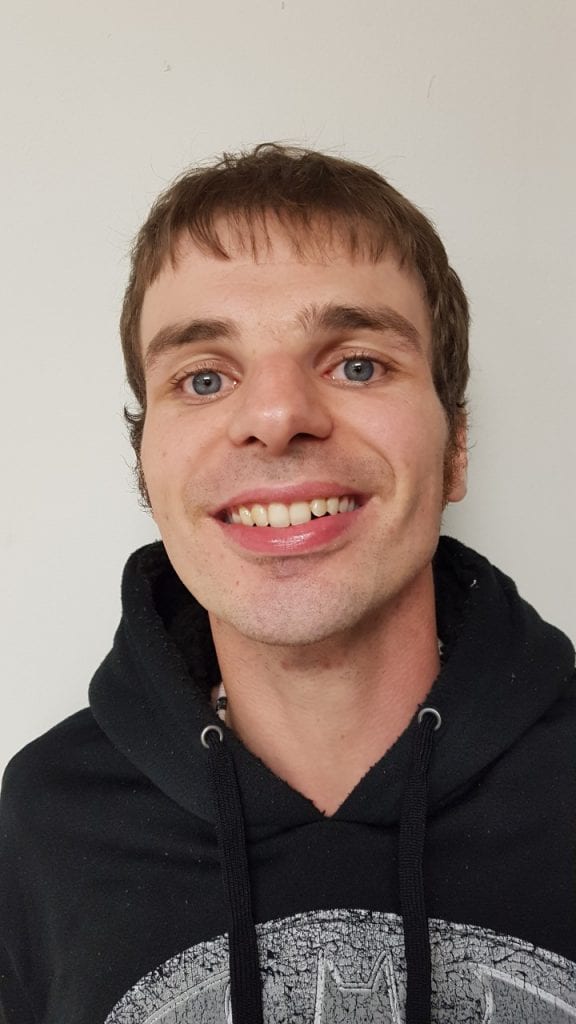 Sport: Snowshoeing
District: North East
Community: Sudbury
What other sports do you participate in? Floor hockey, bowling, bocce
What do you hope to accomplish while competing at the National Games? I hope to do well enough to make it to Worlds one day.
Describe your most memorable sports accomplishment with Special Olympics. My most memorable sports accomplishment was to take gold for myself and for my team back in 2010 in 5 pin bowling in London Ontario at the Nationals.
What other hobbies or activities do you do? I love working with Knex and building different things. I also enjoy working with wood, I built a wood box for Vale in Sudbury where I work for Jarret Resource Centre, now known as Wise Choice Hub Centre.
Who is your hero? And why? My dad because he is a good role model and I respect him very much. He is always there to support me in all my adventures.
How would you like to say thank you to our sponsors? Thanks for supporting us in the Special Olympics. If it wasn't for our sponsors, we would not be able to compete in this sport.