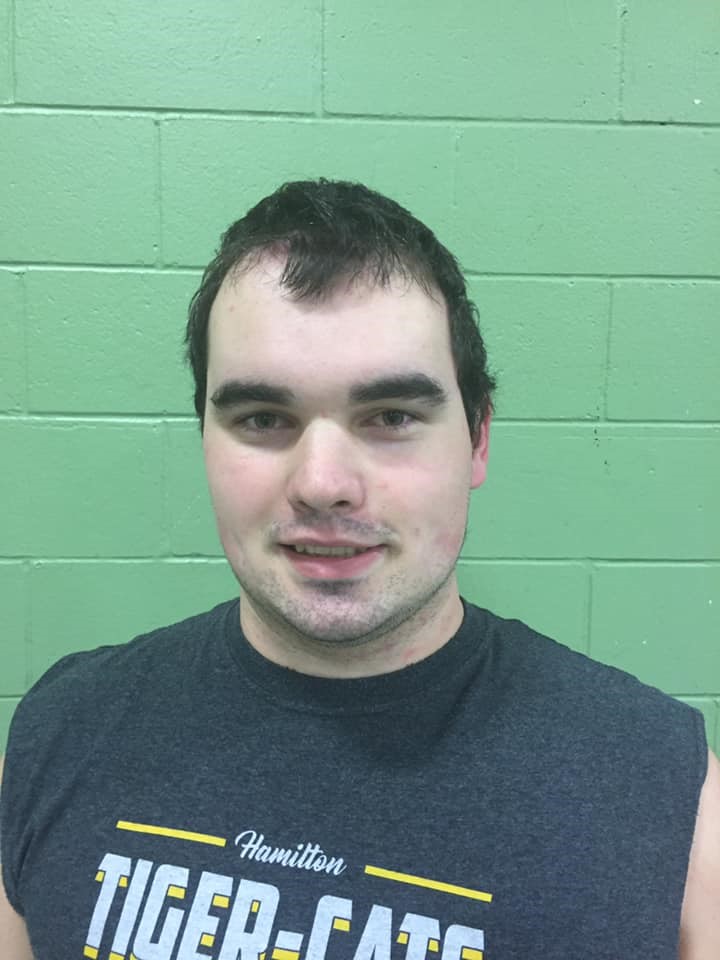 Sport: Floor Hockey
District: South West
Community: Brantford
What other sports you participate in? Snowshoeing, baseball, power lifting, track and field
What do you hope to accomplish while competing at the National Games? I hope to achieve my personal goal of achieving my personal best and also to be part of a team experience that goes to the Provincial Games.
Describe your most memorable sports accomplishment with Special Olympics. I am the Captain of our Floor Hockey Team and we won all 3 tournaments that we participated in.
What other hobbies or activities do you do? Volunteer with the Hamilton Football Tiger cats and Burford Bull Dog Hockey Team.
Who is your hero? And why? My hero is Ray Nutley. He introduced me to the Hamilton Tigercats and CFL. He taught me the importance of volunteering in life.
How would you like to say thank you to our sponsors? I would like to say thank-you for making it possible for me to attend the Provincial Games because without your support, I would not be able to go.