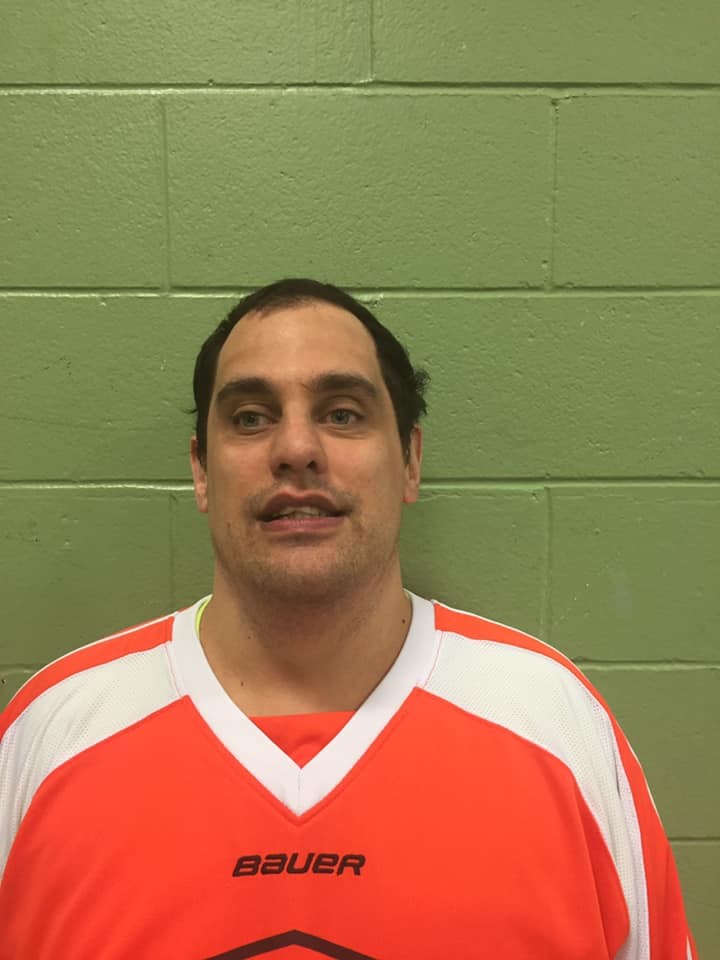 Sport: Floor Hockey
District: South West
Community: Brantford
What other sports do you participate in? 10 Pin Bowling and Softball
What do you hope to accomplish while competing at the National Games? I hope to score some goals and play for Team Ontario at the National games. I look forward to playing against new cities
Describe your most memorable sports accomplishment with Special Olympics. When I lifted 318 kilos on my dead-lift at Durham Provincials. Scoring a goal at the floor hockey prov games.
What other hobbies or activities do you do? I enjoy watching wresting and going to some wrestling matches with my brother and friends. Going to Toronto to visit my family and special cousins.
Who is your hero? And why? My hero was my uncle Keith who passed away in 2016. He used to tall to me a lot and put great ideas in my head. I also like Sidney Crosby.
How would you like to say thank you to our sponsors? Thank you for your donations and support.