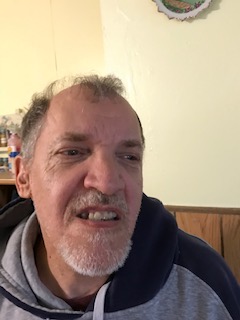 Sport: Snowshoeing
District: North East
Community: Manitoulin Island
What other sports do you participate in? Floor hockey, bowling, baseball
What do you hope to accomplish while competing at the National Games? To do my best and to make new friends.
Describe your most memorable sports accomplishment with Special Olympics. Winning ribbons and medals
What other hobbies or activities do you do? I love the Toronto Blue Jays. I watch hockey, play guitar, sing. I enjoy spending time at camp with my family.
Who is your hero? And why? I don't have a hero. I like everyone.
How would you like to say thank you to our sponsors? Thank you for helping me. I will do my best for them.