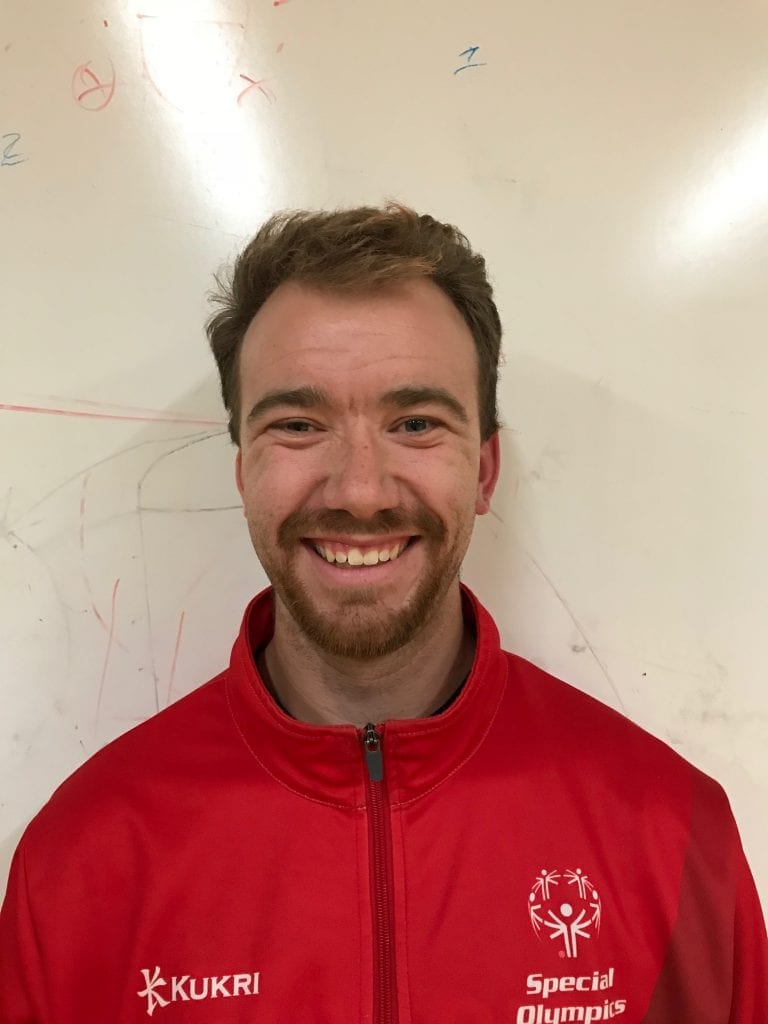 Sport: Floor Hockey
District: Central
Community: Peterborough
What other sports do you participate in? 10 pin Bowling, Soccer, Floor Hockey, Ice Hockey
What do you hope to accomplish while competing at the National Games? First things first is meet new people and to represent Peterborough. To play hard and win, but if I can't not win, let me be brave in the attempt.
Describe your most memorable sports accomplishment with Special Olympics. Being chosen to go to the National Games with Brampton even though our Peterborough team got silver from Provincials in 2017 games in Brampton. I am so happy that they picked me up to help their team out, and to be able to represent team Ontario at the national level.
What other hobbies or activities do you do? I am a discjockey through Bar None DJ Services. I help with the fundraising for Peterborough Special Olympics Ontario by having dances every frist Friday of the month. I like to garden, and I have aquariums that I look after.
Who is your hero? And why? My favourite hero would be an athlete from the Toronto Maple Leafs, Auston Matthews. He helped me learn how to be a better player in any sport just from watching him on tv and at a playoff game. His engery level is amazing. He has made a lot of progress throughout his life from playing hockey. I take that into consideration and I myself have made huge improvements in my sports, for example, being picked up by the Brampton soccer team, and knowing they need a good defencemen and moving on with them to the Nationals in Nova Scotia.
How would you like to say thank you to our sponsors? Thank so much to the sponsors for their generosity, and donating money to help me compete at Nationals. I really appreciate the time that they take to donate money to all of the athletes no matter how long you have been in the Special Olympics organization.