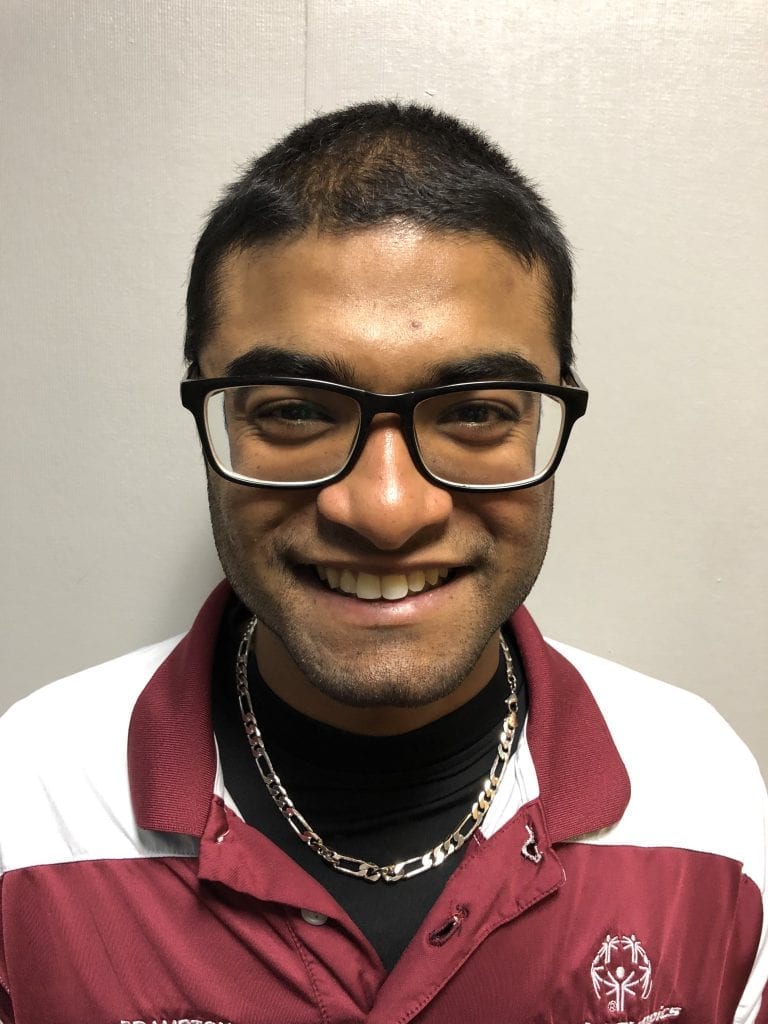 Sport: 5 Pin Bowling
District: GTA
Community: Brampton
What other sports do you participate in? Softball, Golf
What do you hope to accomplish while competing at the National Games? Self Development and getting to go away with friends for the competition.
Describe your most memorable sports accomplishment with Special Olympics. In 2017 Brandon won Brampton High POA Male Award. In 2017 Brandon won a bronze medal at the Hamilton 5-Pin Invitational
What other hobbies or activities do you do? Swimming, going to parties and hanging out with friends.
Who is your hero? And why? Tiger Woods because he's such a vibrant golfer.
How would you like to say thank you to our sponsors? Brandon would like to thank the sponsors for giving him the opportunity to compete at the Games and thank you for being inclusive and giving athletes like him the opportunity to compete.