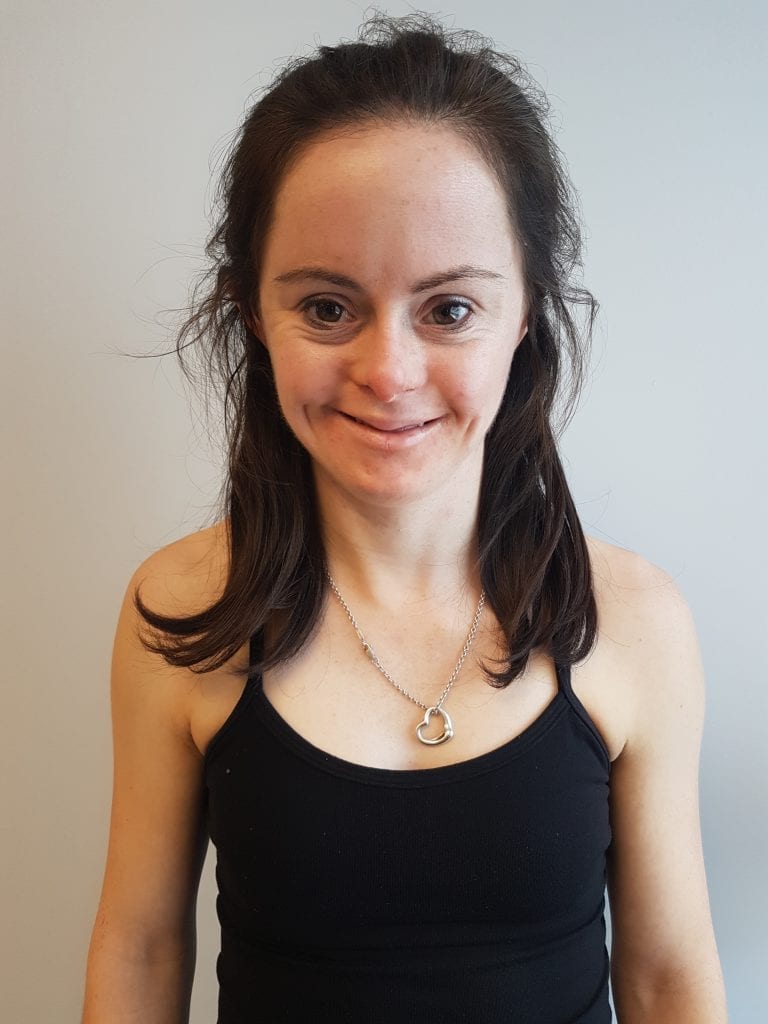 Sport: Figure Skating
District: GTA
Community: Greater Durham
What other sports do you participate in? Bowling, Golf
What do you hope to accomplish while competing at the National Games? I hope to win my level in ladies free skate and solo ice dance. I also hope to see old friends and make new ones. I hope I qualify to represent Ontario at Canadians.
Describe your most memorable sports accomplishment with Special Olympics. My most memorable accomplishment is coming 2nd at Canadians in Cornerbrook, Nfld.
What other hobbies or activities do you do? I take piano, guitar and singing lessons, attend Sunrise Youth Group for young adults with learning challenges, bowling, golf (through Special Olympics), and I go to Art Studio with an organization called Precious Minds. During the school year, I babysit for a women's group once a week. I also work 3 hours a day, Monday to Friday, at Scarsin, which is a software company in Uxbridge.
Who is your hero? And why? My hero is Tessa Virtue. She really expresses herself when she presents on the ice, she trains hard on and off the ice, and she is a beautiful skater. Tessa is inspiring and makes me want to be a better skater. My other hero is my sister, Jacqueline. She is also a skater, and competed on Meraki Senior Synchronized Skating Team. I love to watch her skate. She always supports me, and is loving and kind. Jacqueline helps me at competitions, and has helped me with my dances. She even surprised me by showing up in Cornerbrook, Nfld. to watch me skate at Canadians!
How would you like to say thank you to our sponsors? I would like to thank our sponsors for making it possible for me to go and compete at regional and provincial competitions. I love to compete, and meet up with my friends and competitors from other parts of Ontario. It is so fun, and I like being part of a team, and working with a team coach. I am really grateful that I can skate, train, and compete!