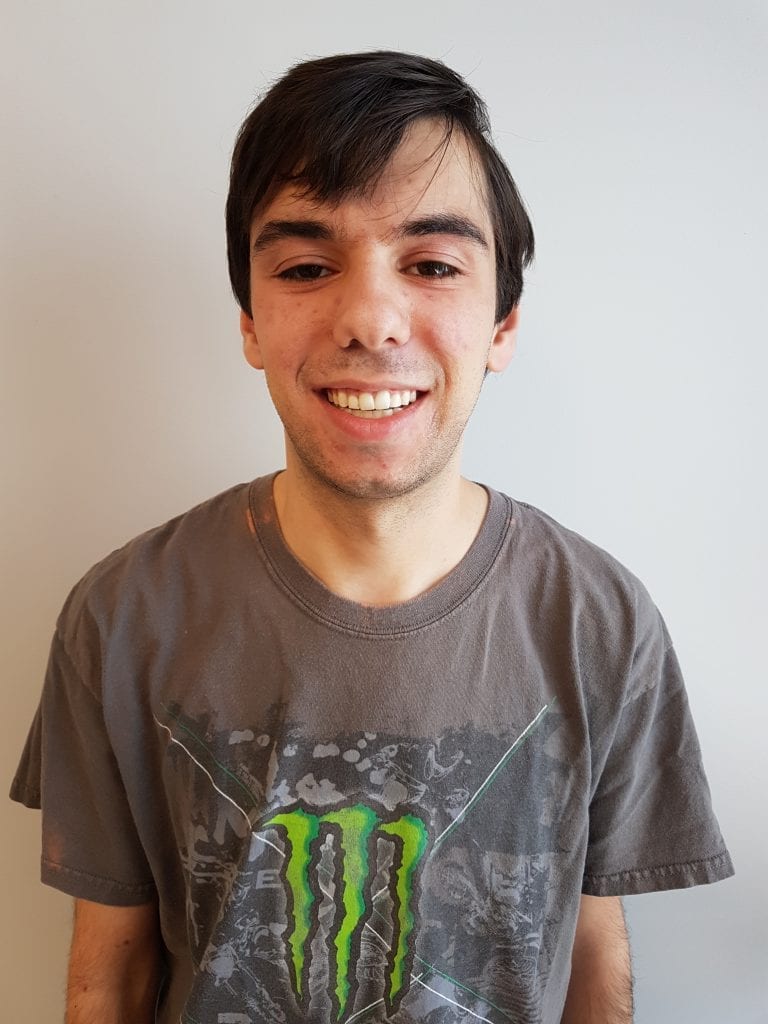 Sport: Speed Skating
District: GTA
Community: Greater Durham
What other sports do you participate in? Soccer
What do you hope to accomplish while competing at the National Games? Travel to a new place. Participate in the opening ceremony. Spend time with my team mates. Competing with athletes from across Ontario. Stay in the athletes village. Hopefully win a medal.
Describe your most memorable sports accomplishment with Special Olympics. Moving from the learn to skate program to the speed skating team. Getting faster at every competition. I won the most improved skater for 2017/2018 on my team. Competing at the provincial qualifier.
What other hobbies or activities do you do? Play soccer, horseback riding, swimming, riding my 3 wheel bike. Watch car races like NASCAR and Formula 1. Attending sporting events (Blue Jays, Argo's, WolfPack, Oshawa Generals, Toronto Rock)
Who is your hero? And why? Sandra was my high school teacher for 6 years. She is very nice, we talk about different things like the Blue Jays. She taught me lots of things and made me feel like I could do anything. We went to lots of places I was never at before. Sandra offered me a job as a lunchroom supervisor when I finished high school. I really like seeing Sandra and my old classmates every week.
How would you like to say thank you to our sponsors? Thank you for supporting me in attending the Provincial Olympic Games, I feel like a professional athlete on TV. I am looking forward to competing and trying my best.